Designed with the solo traveller in mind. The security needs of the solo traveller are catered for in the Sage, with the comfort of knowing you can transition from "home" to the driver's seat without ever leaving your RV. Extra standard features include external lighting and an RV security door.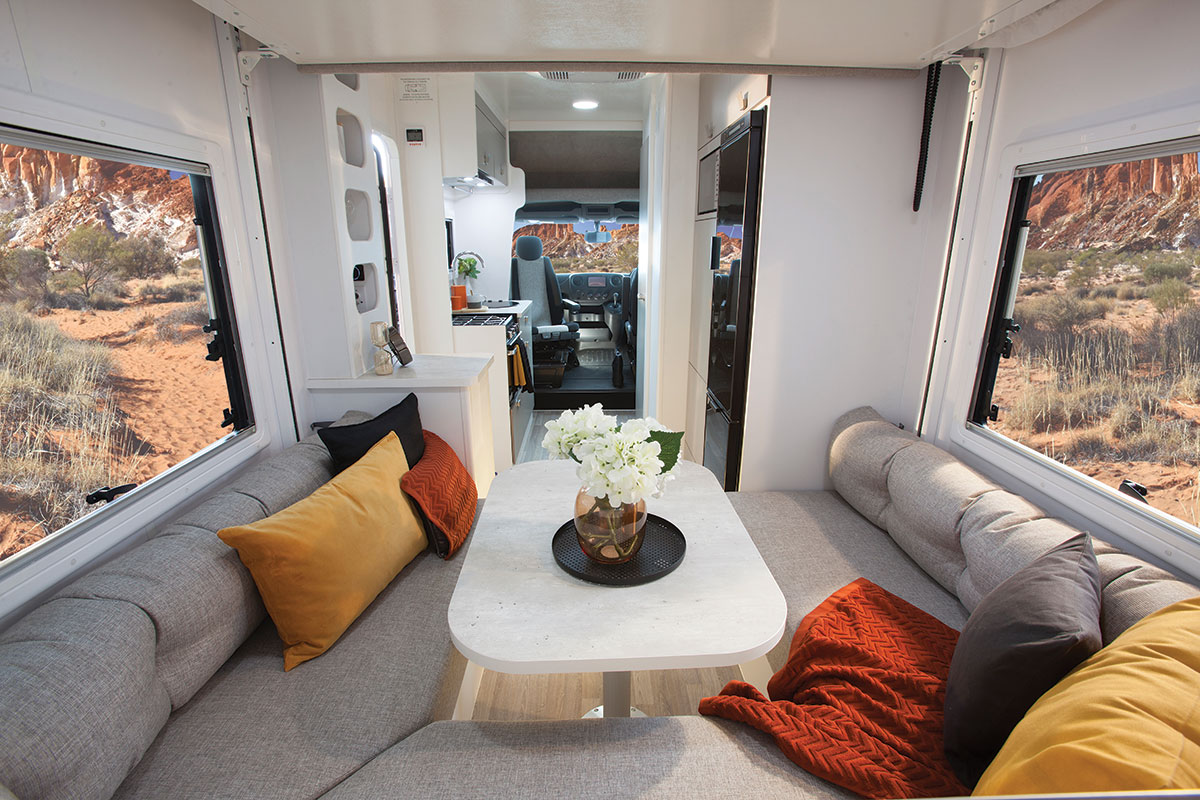 Self-Contained, Wherever You Lay Your Head.
Enjoy the freedom of a fully self-contained motorhome and know you can travel where the road takes you.  With a solar panel, three-way fridge, a full ensuite and 100 litres of freshwater onboard, you have the vehicle equipped to explore with independence.
Compact, Secure and Self-contained.
Small and perfectly formed!
At Only 6.7m in length, it is easy to drive, park and manoeuvre. If you can drive a car you can drive a Sage Motorhome.
Why Wait For Tomorrow?
Australian Motor Homes & Caravans currently have the Sunliner Sage on display and ready for viewing at our dealership.