The Avida dealer network from across Australia and New Zealand have been honoured at Avida's Annual Awards of Excellence held in the middle of a secluded Rainforest Grotto in far North Queensland.
The 2017/18 Dealer Awards have many criteria that dealers must achieve to receive the coveted awards.  The event was sponsored and attended by Avida's supplier representatives from Wells Fargo, Dometic, Iveco and Mercedes.  We thank them all for their generous support.
Together with major sponsors Wells Fargo, Avida are proud to announce Avida's Motorised and Towable Dealer of the year 2018.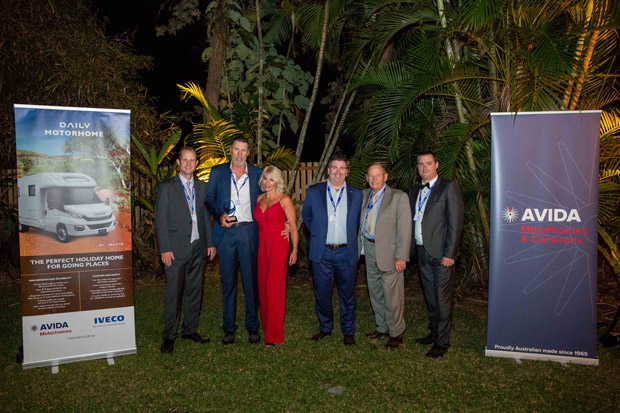 The 'Iveco – Motorised Dealer of the Year' was awarded to Ron Warden from Avida Newcastle/Australian Motorhomes and Caravans. Ron Warden was 'almost' speechless when his name was called and commented "I am so honoured to have won this award! I could not have done it alone. Thank you to my team for all of your support over the past year."
Other awards won on the night included Highest Sales Achievement Award for both Motorhomes and caravans.