If you are after a superior motorhome, then the recently launched limited edition 50th anniversary Esperance motorhome by Avida hits the mark. After 50 years of manufacturing in Australia, Avida know what's required to build a quality RV and that is apparent in the new 50th anniversary model which is available to order now.
The 50th anniversary Esperance is a 3 berth, B class motorhome and provides a spacious living area with an innovative and space saving electric roll down bed. There is also ample storage in the large 7,936mm long
Esperance motorhome
, which remains the largest motorhome on the market available to drive with a standard car driver's license. Built on the latest model Iveco 50C17 Cab-chassis, it comes standard with all of the creature comforts and is powered by the economical 3.0 litre turbo diesel engine plus you are given the choice of either a 6 speed manual or the new 8 speed fully automatic transmissions.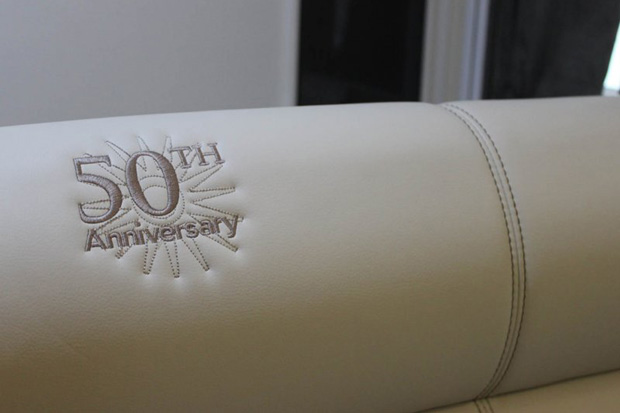 Avida RV's
metal under floor protection and unique sandwich panel construction provide extra strength and insulation, add to that an aerodynamic fibreglass moulded front, silver external fibreglass walls, an outside TV in the built in entertainment unit, unique 50th anniversary decals inspired from the first vehicle produced in 1965 and you have a limited edition motorhome with style.
An additional list of features have been added to set this motorhome apart from the rest, some of the features are being used in an Esperance model for the first time, like ultra leather in a one off colour with embroidered 50th anniversary logos and modern contemporary super gloss style cabinetry also in a one off 50th anniversary colour and inside the motorhome a limited edition 50th anniversary plate is included.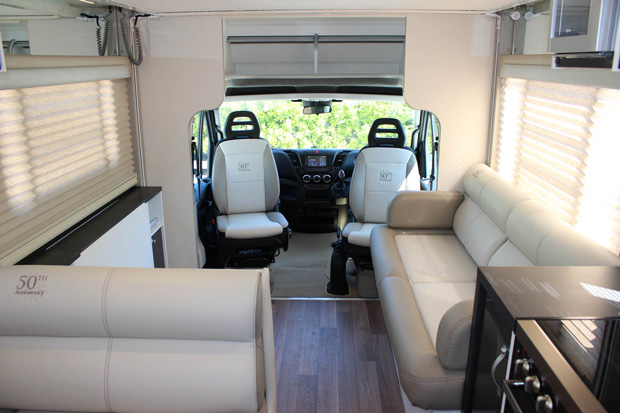 You can discover your dreams in the B7943 Esperance thanks to the long list of standard features, a well equipped kitchen with an oven and grill, a 190 litre AES fridge/freezer, a rear bathroom with ceramic bowl, toilet and shower, day/night shades in the living area, plus an awning and 160 watt solar panels so you can experience the great outdoors in comfort.
Avida's Sales and Marketing Manager Billy Falconer said "To launch a limited edition 50th anniversary motorhome during Avida's 50th year of manufacturing RVs in Australia is a proud moment in Avida's history and to offer customers such great value for money with this motorhome is very rewarding for Avida".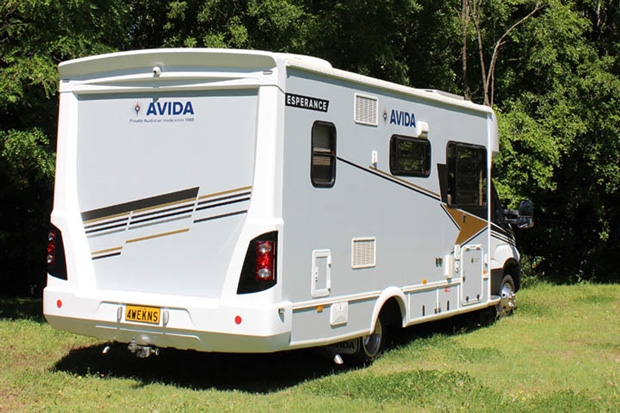 Customer support is paramount at Avida and that's why every new Avida has a very important attribute we simply call "peace of mind" with our market leading 3 year or 1 million kilometre
factory backed warranty,
5 year structural guarantee, 2 year emergency roadside assistance, coupled with our comprehensive nationwide accredited service network to ensure we are with you all the way.